Once said, always said. I will hold the past over...
I don't update this because I went back to livejournal, but just for the record, Costigan broke up with me a few months ago. As you may recall from an older post, I had written, " I can't live with the idea that someday Costigan will realize he's hooked me, stop writing me letters, stop trying to learn more about me, stop sharing our music, stop texting me to make flirty jokes, and...
Walking backwards
I can't remember for the life of me if I ever showed this to anyone but my bestest writing friend, 'Niro. It's one of my favorite things I've written, although I don't know if that means it's artsy crap that only its creator can love :) Anyway, it makes me happy so I thought I'd share. Apologies in advance for the formatting destruction. Y U no accept Word...
Love animals. Hate people.
I've had terrible history with pets. My mom's dog lived to be 18, which is great, but he had to be put to sleep on Mother's day. This is sad. Our first cat lived to be 1. He was hit by a car, found by our neighbor who was also a veterinarian. We later got two cats, who were brothers from the same litter. Keep this story in mind as I continue on this history. Our next dog...
Giving it where it's due
I have amazing credit. I would like to marry someone who also has amazing credit. Who the fuck else on this planet is my age and has amazing credit? Preferably a hot dude. Please mail me this:   I'll make the invitations.
We'll raise an empire from the bottom of the sea
I live a block from the beach on the west coast and there is a tsunami siren, which I previously imagined was built for paranoid people in the 50s and never used, about 50 ft from my bedroom window. Living next to the beach was really cool up until Friday around midnight. Then it became "OMG I'M GONNA DIE" time. I always thought "tsunami" meant 20-foot wall of water...
Wash it away
Sitting on Costigan's couch while writing this, which I suppose is the most obvious indicator that things are going better now. Breaking up with Sullivan wasn't easy and has continued to be a rocky rollercoaster that I've been trying to close my eyes on. We want to stay friends, despite me being a total douchebag, but he's clearly starting to see what a douchebag I was to...
I just want to believe in us
There's a lot to say, and after making a mega post that is still in the works, I've decided I need to pare down to what actually happened in briefer terms. Costigan and I kissed. It was both awesome and horrible. Awesome because I enjoyed it when it happened. Horrible because I knew I had to break up with Sullivan. It had gone too far. I was being a really bad person. He deserves much...
"You're a really good friend for someone I just met."
– Valentine :) (win!)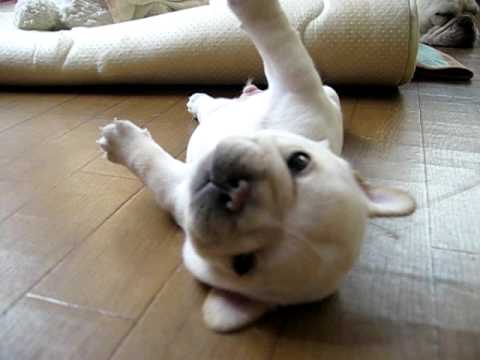 Would you be my...
I hope Valentine and I become friends.
It was only a kiss. It was only a kiss.
:(
The Lines We Cross
We kissed. Now I'm at a standstill. I don't want to move forward with him. I don't want to move forward with Sullivan either. I don't want to spend any more time in slow-eroding relationships. I can't live with the idea that someday Costigan will realize he's hooked me, stop writing me letters, stop trying to learn more about me, stop sharing our music, stop...
"Everyone gets everything he wants. I wanted a mission, and for my sins, they..."
– Apocalypse Now (Costigan posted "I wanted a mission" on his FB… I'm guessing it was from his favorite movie, and that maybe it was related to us, but I don't totally know what it means)
Constantly hovering over, waiting for a big...
Oh my God, what have I done?
Spreading the love
One of the [cute] guys I work with was jokingly offended that my sister and I didn't invite him to get coffee with us on Valentine's Day. I told him we would invite him next time. Later that day he turned to me randomly and said half-sighing, half-smirking in playful embarrassment, "I have to leave early today… because I'm having Valentine's dinner…...
Pink Widow
Valentine's Day was chaotic. I didn't think Sullivan got me flowers because my sister had seen him earlier that day without any when he was on his way to work, but he greeted me with roses when I came out of work. The roses were a very light peach color, though (my favorite color is crimson red, so roses are a natural favorite of mine in addition to red gerbera daises). Thinking maybe...
The Fist Pump Scale
I read a Facebook or journal post a while back that I had written, saying that I couldn't stop laughing every time I remembered "that dance my sister was doing in my car." I couldn't remember for the life of me what that dance was… until today. My sister claims that when hearing music that's really catchy with a good beat, she feels like pumping her fist to...
"…Besides, I have to finish your song before you can hear it."
– Costigan
Isolated code
Sometimes I wish life had branch builds.
"In the morning light and sleepy you looked especially beautiful. I said so."
– Costigan
Winchester Mystery Heart
P&P: I was in and out of dream world as the sun was coming up. I remember it got quiet. Then you said something to me but I don't remember if it actually happened or if it was part of a dream. And I don't want to repeat it because I will sound like an incredibly awkward idontknowwhat if it was all in my head
P&P: See? Vague.
Costigan: In the morning light and sleepy you looked especially beautiful. I said so.
P&P: :)
Costigan: Or did I? :)
P&P: If you didn't I'm still pretty excited-- you can read my dreams! I have always wanted this to be possible
P&P: Now if we could just harness the technology... Then record it...
Costigan: When I push this button we'll be transported back to one minute ago...
'Cause I can dish it out, but I can't take it
Nothing has been figured out. I grilled Sullivan in a series of questions that probably sounded trivial but meant a lot to me. There are two- no, three things bothering me about our relationship. One of these could be what kills us, or could be the things we work through to become unbreakable. 1. Living together did not work well. This could be my fault, but it is nonetheless an issue. Most times...
Just not too close, too close
I suppose anyone could have predicted Costigan would become a problem. He suddenly ramped from being a manageable temptation to an irresistibly bad idea. Our friendship has been platonically drawn out over several months, but it took a quick twist once we started our new jobs.  Fucked up as it may seem, ever since we started getting close, I've felt alive again. My heart is functioning....